Tailors Club Gifts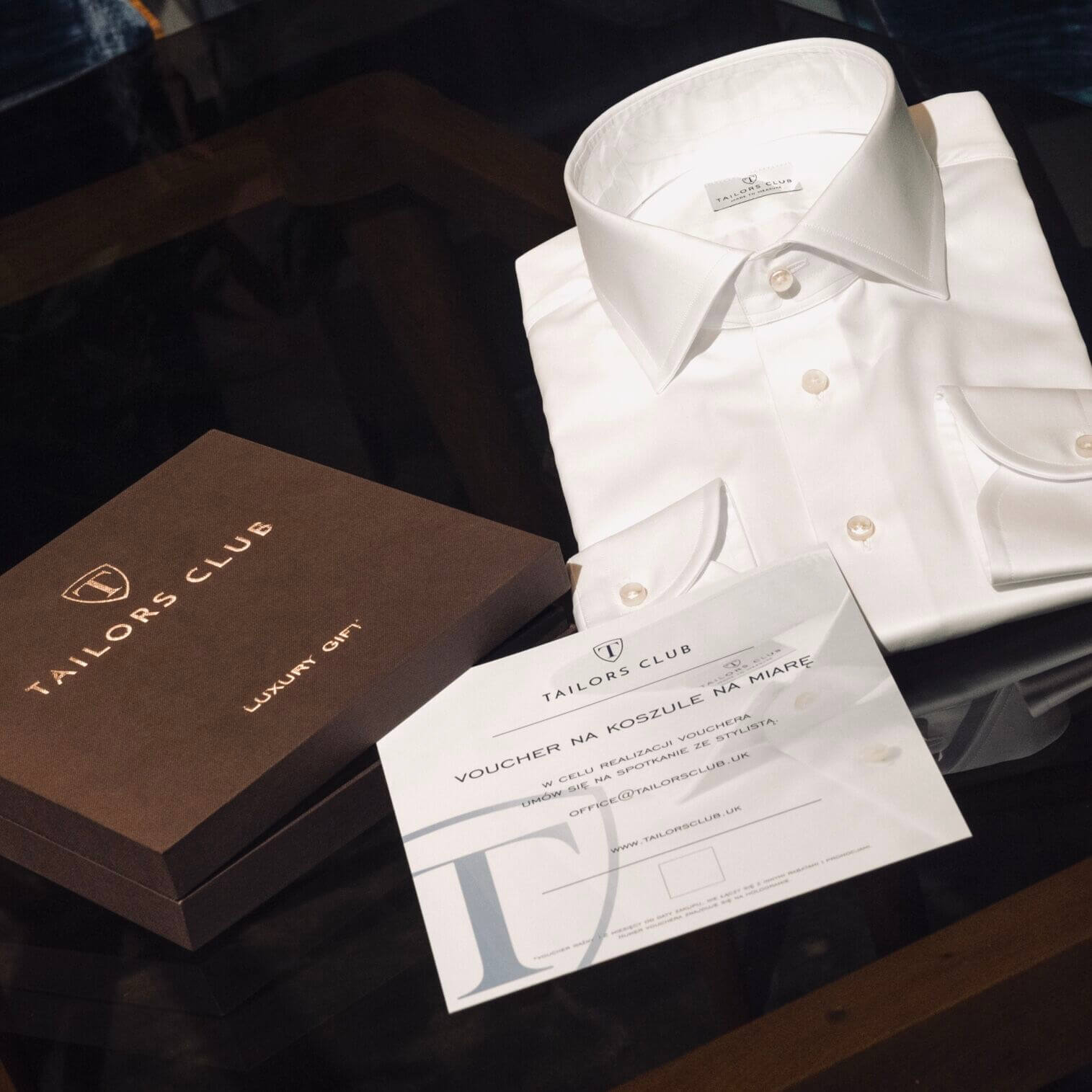 Life is a gift is a motto that has a special place in our hearts. The everyday hectic life makes it difficult to focus on helping others. By purchasing products from the Tailors Club offer, you support the activities for the benefit of the most deprived children.
The gift collection by Tailors Club is happiness and satisfaction for both sides. This unique gift stands out among the remaining presents. When creating the shirt or suit, the gift recipient is guided by our stylist through 9 steps which entail choosing the consecutive parts of the outfit, starting with the fabric colour and cut and finishing with the choice of the colour of monograms that will sign their clothes.
Our offer of beautifully packaged gift vouchers includes
Bespoke shirt gift vouchers starting at PLN 599
Bespoke suit gift vouchers starting at PLN 2490
The gifts can be purchased in the following form:
A voucher packaged in a brown case with silver ornaments and a gift bag. Delivery time from 2 to 7 working days.
An e-voucher sent via e-mail within 30 minutes to 6h after the purchase to the e-mail address indicated by the customer.
If you have any questions, please contact us at: office@tailorsclub.uk