BOOK AN APPOINTMENT!
Dear Customers and Friends,
we are fully aware that the most important element is not the suit but the event to which you will wear it. From the very beginning of our business activities, understanding customers' needs and meeting their expectations have been of utmost importance to us. Now, the situation cannot be any different. We know that there are moments in life that are simply important just like your safety.
That is the reason why we are introducing individual appointments to the boutiques in Warsaw and Tricity – one customer, one stylist fully at your disposal. The service is free of charge and available by a prior appointment made online or via a phone call.
Our boutiques will be open, but with slight modifications: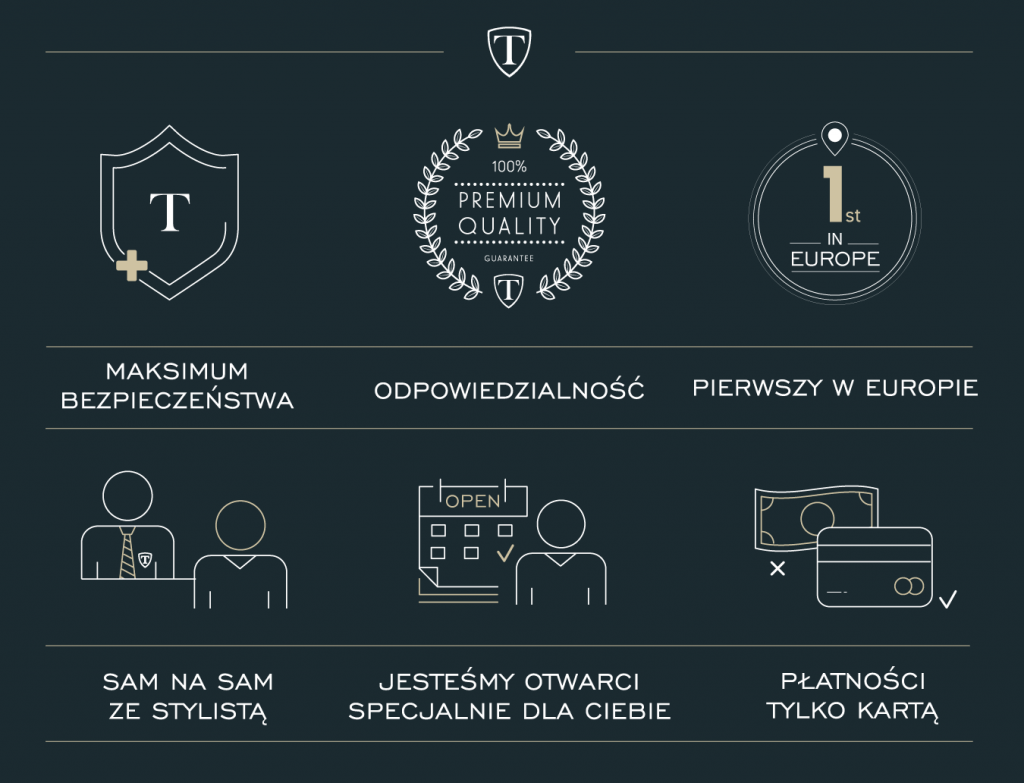 How to book a meeting at our boutique?
Contact us and make an appointment online or via a phone call. Our team is available between 10 am and 6 pm. We will set up an appointment at the selected boutique at the time of your choice. The visit is not time-constrained. While at our boutique, you will experience only top-quality service standards.
Safety and service standards.
At TAILORS CLUB, we offer professional services that live up to the most demanding hygiene standards. In order to provide full safety for our customers in the face of COVID-19 pandemic, we have taken additional precautions.
How are we caring for your health?
Our TAILORS CLUB boutiques are located outside of the shopping centres, owing to which the risk of spending time in large crowds of people is eliminated, in accordance with the Chief Sanitary Inspector's guidelines.
We have increased the frequency of disinfection to the utmost of our abilities. Only two individual appointments at our boutiques are possible in one location. After each visit of a new customer, the whole boutique, along with the crucial surfaces, such as the counter, payment terminal, or handles, undergoes professional disinfection that takes around 4 hours.
Our employees measure their temperature with the use of non-contact infrared thermometers before the start of their work and once they finish it, and each time before every appointment in front of the customers. The employees will provide their services wearing disposable face masks. We can also provide you with one if that is your wish.
Each employee has been briefed on measures to counteract the virus.